GIANT PEACH - your new media partner
GIANT PEACH new media specialises in the development of the much sought-after BusinessNet and e-marketing for all sectors.
LATEST NEWS
Giant Peach new media launched it's first sector portal in 2001 and is now proud to announce it's development of BusinessNet Explorer: a new multi-sector portal with a state-of-the-art customised search facility. BNE aims to significantly reduce the time taken for the business community to search for B2B internet options.
Our specialist team have secured the most popular choices and also the best of the up and coming brands to give you a manageable quantity of quality options via an easy to navigate and rewarding visit to the evolving BusinessNet.
Please submit material for consideration via: newmedia@BusinessNetExplorer.com and the BNE Content Management team will respond to your enquiry.
---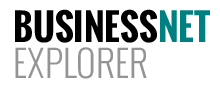 ---
© Giant Peach Ltd. 2017